The New Agenda Interview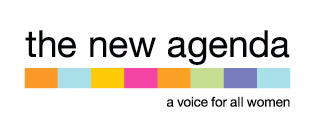 Check out the guest post that Olivia Klaus, the Director of Sin by Silence, did for The New Agenda – an organization dedicated to improving the lives of women and girls by bringing about systemic change in the media, at the workplace, at school and at home.
---
I remember the first time I visited prison. I was nervous that night and my mind was racing with scenes from movies movies of barbed wire and hardened criminals. As the guard slammed and locked the gate behind me, I really had to wonder if I had made the right decision. I was going to begin volunteering for the group Convicted Women Against Abuse (CWAA) – a group of women serving life sentences for killing the men they once loved.
As I slowly entered the visiting room, florescent lights above seemed almost blinding. Yet, maybe it wasn't really the lights, and more by utter shock at what I was seeing. My preconceived notions seemed to go flying out the barbed wire covered windows as I was introduced to women who looked like they could be my grandmother, mother or even….myself. Were these women really murderers?